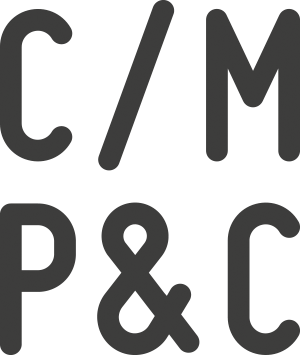 ---
Privacy policy
Introduction
To Studio Associato di Architettura Carniel e Maset / P&C Engineering S.N.C. your privacy is very important and to protect it at best you will find below all the details on how your personal data will be processed.
In compliance with the obligations deriving from national legislation (Italian Legislative Decree 30 June 2003 No.196, Code for the protection of personal data) and of the European Community (European Regulation for the protection of personal data No. 679/2016, GDPR) and subsequent changes, this site respects and protects the privacy of visitors and users, putting in place every effort possible and proportionate not to infringe the rights of users.
This Privacy Policy applies only to the online activities of this site and is valid for visitors/users of the site. It does not apply to information collected through other communication channels. The purpose of the Privacy Policy is to provide maximum transparency regarding the information that the site collects and how it is used.
The Data Controller
The Data Controller is Studio Associato di Architettura Carniel e Maset / P&C Engineering S.N.C., officially located in via Trieste 20 a/b - 31020 San Vendemiano (TV).
Place of data processing
The data collected by the site are processed in the offices of Studio Associato di Architettura Carniel e Maset / P&C Engineering S.N.C. and at the web datacenter that hosts the website and are only handled by technical staff in charge of processing or by persons in charge of occasional maintenance operations (site developers).
No data deriving from the web service is communicated or disclosed except in cases expressly provided by law.
The personal data provided by users are used only to perform the service requested and expressed in the purposes of processing and are disclosed to third parties only if this is necessary for that purpose.
Types of data processed
Navigation/Browsing data
The personal data of the user collected during navigation may be processed by automated tools.
The information collected could be the following:
internet protocol address (IP);
type of browser and device parameters used to connect to the site;
name of the internet service provider (ISP);
date and time of visit;
web page of origin of the visitor (referral) and exit page;
number of clicks;
information on downloads of documentation from the website.
The above information is processed in an automated form and collected in an exclusively aggregated form in order to verify the correct functioning of the site, to improve the relevance of the results provided, to obtain anonymous statistical information on the use of the site and for security reasons.
For security purposes (spam filters, firewalls, virus detection), the automatically recorded data may eventually include data such as the IP address, which could be used, in compliance with the laws in force, in order to block attempts to damage the site itself or to damage other users, or in any case harmful activities or constituting a crime. Such data are never used for the identification or profiling of the user, but only for the protection of the site and its users.
The data used for security purposes are kept for 30 days.
The data used for statistical purposes are stored for unlimited time.
Data provided voluntarily by the user
Studio Associato di Architettura Carniel e Maset / P&C Engineering S.N.C. collects some personal data from users, such as the name, surname, email address and other personal data provided voluntarily by the user during the registration phase, requesting information via email or registering to the newsletter system.
The sending of this data takes place on an optional, explicit and voluntary basis, and involves the subsequent acquisition of the sender's email address, necessary to respond to requests, as well as any other personal data entered for the purposes of the service.
Personal data relating to religion, state of health, ethnicity or sexual orientation will never be requested and/or collected.
Optional provision of data and right to be forgotten
This website processes data based on informed consent.
With the use or consultation of this site visitors and users explicitly approve this Privacy Policy and consent to the processing of their personal data in relation to the methods and purposes described below, including any disclosure to third parties if necessary for the provision of a service.
The provision of data and therefore consent to the collection and processing of data is optional. The user may deny consent and may revoke at any time a consent already provided in the following ways:
In the case of data collected through electronic correspondence generated by a contact form it will be necessary to send an email requesting the explicit deletion of your data from any company CRM.
It is not possible to request the cancellation of browsing data collected anonymously as it is impossible to accurately trace the user to which they are associated (by definition they are not considered "personal data").
Denying consent may make it impossible to provide certain services and the browsing experience on the site you are used to may be compromised.
Method of processing
Personal data are processed with automated tools for the time strictly necessary to achieve the purposes for which they were collected.
Specific security measures are observed to prevent data loss, illicit or incorrect use and unauthorized access. However, there is always a slight risk that an unauthorized third party intercepts Internet transmission, which means that someone might find a way to circumvent our security systems. We therefore warn you to exercise caution when transmitting Personal Data via the Internet, particularly when it comes to financial information. Studio Associato di Architettura Carniel e Maset / P&C Engineering S.N.C. is unable to guarantee that unauthorized third parties will not gain access to your Personal Data, therefore, if you enter Personal Data on our site, you must weigh benefits and risks.
In addition to the owner, in some cases, categories of employees involved in the organization of the site (administrative, commercial, marketing, legal, system administrators) or external subjects (as suppliers of third-party technical services, postal couriers, hosting providers, IT companies, communication agencies) may have access to the data.
Transfer of data to non-EU countries
This site may share some of the data collected with services located outside the European Union area. In particular with Google, Facebook and Microsoft (LinkedIn) through social plugins and the Google Analytics service. The transfer is authorized on the basis of specific decisions of the European Union and the Guarantor for the protection of personal data, in particular the decision 1250/2016 (Privacy Shield), for which no further consent is required. The companies mentioned above guarantee their adherence to the Privacy Shield.
Rights of the interested parties
Pursuant to European Regulation 679/2016 (GDPR) and national legislation, the user can, in accordance with the procedures and within the limits established by current legislation, exercise the following rights:
request confirmation of the existence of personal data concerning him/her (right of access);
to know its origin;
receive intelligible communication of it;
to receive information about the logic, the methods and the purposes of the processing;
request the updating, rectification, integration, cancellation, transformation into anonymous form, blocking of data processed in violation of the law, including those no longer necessary for the pursuit of the purposes for which they were collected;
in cases of consent-based processing to receive, at the sole cost of the support, its data provided to the holder, in a structured and readable form by a data processor and in a format commonly used by an electronic device;
the right to lodge a complaint with the Supervisory Authority;
as well as, more generally, exercise all the rights that are recognized by the current provisions of the law.
Privacy questions
If you have any questions or concerns regarding the processing of data at Studio Associato di Architettura Carniel e Maset / P&C Engineering S.N.C., please contact us:

Studio Associato di Architettura Carniel e Maset / P&C Engineering S.N.C.
via Trieste 20 a/b - 31020 San Vendemiano (TV)
Phone: +39 0438 778528
Email: studiopec@studiopec.it
---
Information about cookies
By using our website and agreeing to this policy, you consent to our use of cookies in accordance with the terms of this policy.
What is a cookie?
A cookie is a small text file that is stored by the computer when a website is visited by a user. The text stores information that the site is able to read in the moment in which it is seen at a later time. Some of these cookies are necessary to the site to work properly, while others are useful to the visitor because they can safely store such as user name or language settings. The advantage of having the cookies installed in your pc is that you no longer need to fill out the same information every time you want to access a site you visited before.
Why does this website use cookies?
Studio Associato di Architettura Carniel e Maset / P&C Engineering S.N.C. uses cookies to provide its customers with a customized web experience and allow them to visit again a website without having to enter each time the same information. Cookies are also used to optimize the website performance: in fact they make easier the process of product searching within the site. In order to protect personal data against loss and any form of unlawful processing Studio Associato di Architettura Carniel e Maset / P&C Engineering S.N.C. has taken appropriate technical and organizational measures.
What types of cookies does www.studiopec.it use?
There are generally three categories of cookies: "Functionality", "Analytics" and "Targeting". You can find out more about each cookie category used by www.studiopec.it below.
Functionality Cookies.
These cookies are essential, as they enable you to move around the Service and use its features, such as accessing logged in or secure areas.
These cookies collect information about information related to the unique username you have provided, so that less strain is placed on our backend infrastructure. These cookies may also be used to allow us to know that you have logged in so that we can serve you fresher or different content than a user who has never logged in.
Analytics Cookies.
We use Google Analytics to analyze the use of our website.
Our analytics service provider generates statistical and other information about website use by means of cookies.
The analytics cookies used by our website tracks visits anonymously, eventually providing general location informations related to user's IP, limited to city name.
The information generated relating to our website is used to create reports about the use of our website.
Cookies can be deleted by the navigator using the functions of the user's own browser.
How can I disable cookies?
You can easily modify browser settings to turn off cookies. Warning: when you disable cookies some website base functions might stop working, like registration or logging for restricted area features and/or other interactive functions.
Firefox:
Open Firefox
Press the "Alt" key.
In the toolbar at the top of the browser, select "Tools" and then "Options."
Then select the "Privacy" tab.
Go to "Chronology Settings" and then click "Custom Settings". Uncheck "Accept cookies from sites" and save your preferences.
Internet Explorer:
Open Internet Explorer.
Click on "Tools" then "Internet Options."
Select the "Privacy" tab and choose the privacy level you want (move the slider up to block all cookies, or down to allow them all).
Then click OK.
Google Chrome:
Open Google Chrome.
Click on "Tools."
Select "Settings" and then "Advanced Settings".
Select "Content settings" under "Privacy".
In "Cookies and Site Data" you can search and delete specific cookies.
or
Type chrome://settings/cookies in the address bar and press Enter key.
You will access to "Cookie and Site Data" where you can search and delete specific cookies.
Safari:
Open Safari.
Select "Preferences" in the toolbar, and then select the panel "Security" in the following dialog box.
In the "Accept Cookies" section you can specify if and when Safari should save cookies from websites. For more information click on the Help button (marked with a question mark).
For more information on cookies that are stored on your computer, click on "Show Cookies."